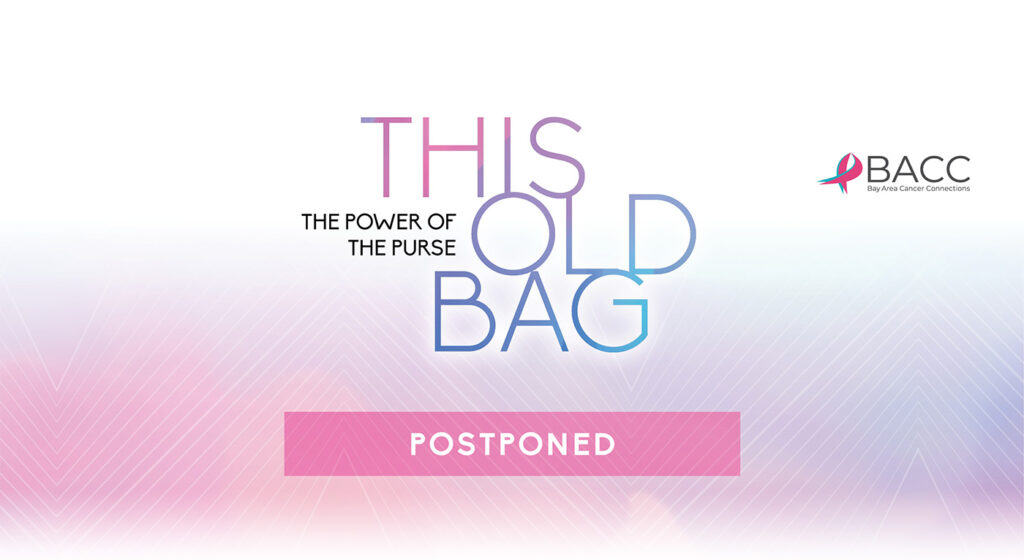 One lesson we all learned during the COVID pandemic: life doesn't always go according to plan.
We regret to tell you that our fall fundraiser, THIS OLD BAG, is being postponed to a later date. But please stand by for updates, because you will not want to miss this festive event when it returns!
In the meantime, BACC is taking part in MANY events during September (Ovarian Cancer Awareness Month) and October (Breast Cancer Awareness Month). Please stay tuned for the latest news — you will be seeing us all over the Bay Area!
Also: Don't miss our 20th annual Cancer Conference on November 4, 2023, at the South San Francisco Conference Center. Our Conference is being offered free of charge this year, thanks to our generous sponsors. We look forward to seeing you (in person again this year!) at the conference!
To register for the conference, click here