Bay Area Cancer Connections has specialists on staff that can help you find and understand information about your diagnosis and treatment options. As clients and families become more knowledgeable about cancer, they often find that the fear and anxiety that comes with a diagnosis can be significantly diminished. Our team can work with you to do the following, at no cost​:
Explain your pathology report
Find appropriate resources to address your medical questions
Explain standard treatment guidelines
Navigate our library
Locate clinical trials​
Explore a personal decision using My Personal Decision Guide​​
Our personalized cancer information and education specialists can lead you through any questions you have about your diagnosis.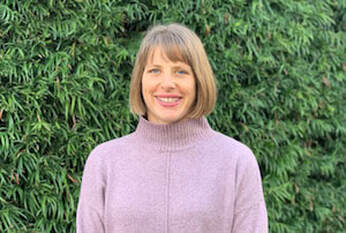 ​Erika Bell, Ph.D., holds a Ph.D. in Biochemistry and Molecular Biology
from the University of California, San Francisco.
Email Erika
---
Medical Minutes
---