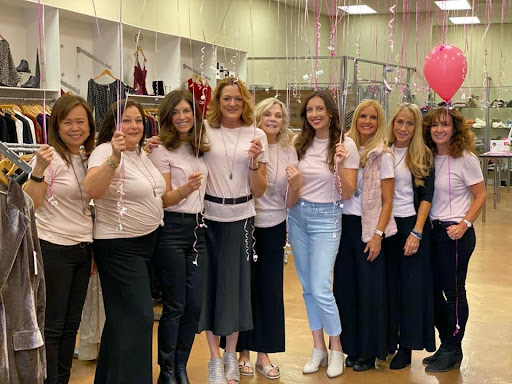 Philanthropic Partners
September is Ovarian Cancer Awareness Month
and
October is Breast Cancer Awareness Month.
Help raise funds for BACC and increase awareness of breast and ovarian cancer in our community by holding a fundraising event in September, October, or throughout the year!
If your organization or group is interested in fundraising for BACC,  please review our Philanthropic Partner guidelines and submit a Philanthropic Partner Interest Form to Catherine Fleres, catherine@bayareacancer.org, 650-326-6686 ext. 17. Once the form is received, we will contact you to discuss your event. 
By working together on your fundraiser, we can ensure that our organizations are aligned and help make your event successful with branding, messaging, and promotion. We truly appreciate your enthusiasm and desire to support our mission and our clients!
Sponsors
Increase your organization's visibility and support BACC by sponsoring our Annual Conference in the fall or our Spring Benefit in the spring!
We greatly appreciate our event sponsors and offer a variety of benefits to sponsor organizations. Benefits may include promotion of your organization to our extensive network, employee health education, team-building volunteer opportunities, and more!
For more information about future sponsorship opportunities, please contact Rina Bello at 650-326-6686, ext. 12 or rina@bayareacancer.org.