From then …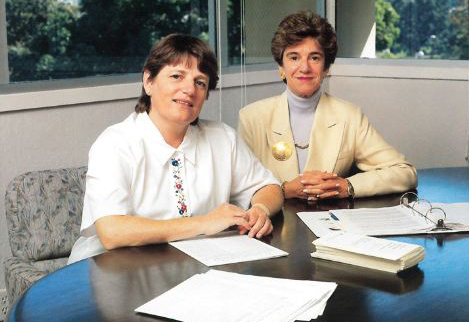 It started in October of 1993 when Jill Freidenrich (patient) and her surgeon (Dr. Ellen Mahoney) dreamt of a community center where breast cancer patients, survivors and family members could turn for medical information and support. As it turns out, this was a dream of many.
After diligent brainstorming about the most necessary pillars of support, the needs were clear: Offer patient and family support in a safe, welcoming environment. ​Inform and educate at every step of the process. Improve coordination of medical care and community resources.
By April of 1994, Bay Area Cancer Connections became a reality due to the hard work and dedication of a part-time director and a determined volunteer force. This amazing community of supporters grew steadily over the years, so much so that in 2013, the same programs and services offered to breast cancer clients were extended to those facing ovarian cancer.
… to now
Today BACC continues its mission to support anyone affected by breast or ovarian cancer with personalized services that inform and empower. The backing of generous donors and volunteers has allowed for a range of services including support groups, counseling, a wig and bra boutique, wellness classes, expansive medical research services, a Resource Center and so much more. And with three different organization name changes including Community Breast Health Project, Breast Cancer Connections and now Bay Area Cancer Connections, we're in the business of evolving.
​​
With a quarter of a century under our belts, our goal is to continue to provide the services this community has come to rely on and grow with every year. Just think of the impact we can make with another 25 years at this same pace!

"Somebody you know needs this place. I was lucky to find it. BACC saved my life."
​ Susan, 57

"After leaving BACC, I walked out feeling a lot more secure knowing that I wasn't alone."
Silvia, 38

"I am forever grateful to the people at BACC. Everybody is so patient and wonderful."
Ricki, 51